Are You a Student?
Josh Marshall
We're kicking off a major new project that is part of bringing new readers into the TPM community. It's very important to the future of the site. I think you'll find it interesting. It builds on something we've done for a while but takes it to a new level.
If you're a student we want to give you a free TPM membership. This isn't a free trial or an upsell. It's a full membership for one year, renewable as long as you're a student, at no charge. No strings attached. You just have to be a registered student. You can be full-time or part-time.
Do you know a student – probably a young person but they come in all ages – who might enjoy a TPM membership? Well, let them know about our offer. Are you a teacher and have students who might enjoy and be enriched by getting a free TPM membership? You can either let them know about our program or contact us to help you with signing up a whole class or whatever group of students for TPM memberships. Whichever of these categories you're interested in, you can start right now by clicking at this link.
Read More
| Prime
Russia has spent the past seven years threatening to stage another invasion of Ukraine.
This time, though, the fears may be real.
Read More
| News
A new report from the Bureau of Labor Statistics showing that prices rose in October and are hovering at a notably high point has triggered a full-on Democratic panic attack over the fate of the reconciliation bill.
Read More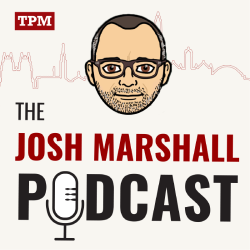 Ep. 200: Murder Safaris
Josh and Kate discuss the trials of two high-profile shootings and how they contribute to Democrat
MEMBER EXCLUSIVES
PRIMEWIRE